Adobe Creative Cloud – Corel Draw – Flexi – Versaworks
Roland – HP Latex – Vehicle Wraps – Production Techniques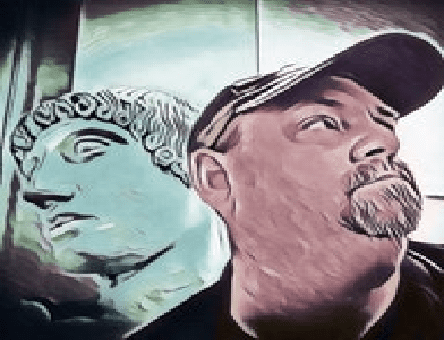 Software:
Adobe Creative Cloud
Corel Draw
Flexi
Team Viewer
Vector Magic
Versaworks
Hardware:
Printers – Roland, HP Latex
Direct-to-Garment Printers – Brother
Cutters – Graphtec, Roland, Summa
Laminators – Seal
Laser Engravers – Epilog
Special applications:
Vehicle Wraps (Incl.: Print/Prep, Media Selection, Color-Change/Paint-Replacement)
Vinyl and Wrap Installation Techniques
Installation Techniques for Non-Electrical Signs
Production Techniques
Designing for Vehicle Wraps
General Graphic Design Tips
Print and Cut workflow
Vectorizing Logos (Do-it-yourself or use a service?)
Proper selection of print media (3M, Orafol, Avery Dennison, Arlon)
Video Editing with Adobe Premier Pro
Shop and Workflow Management
Software:
Hardware:
Printers – Mutoh, Summa
Cutters – Summa, Graphtec
Seal, Royal Sovereign
Special applications:
Graphic Design
Print and Cut workflow in Flexi
White ink workflow in Flexi/Summa
Flexi color management/profiling
Flexi shortcuts and design efficiencies
Proper selection of print media (Orafol, Tape Tech, GF, Flexcon)
I have had the joy of working in the sign industry since 1985 and have been employed by several local companies throughout that time. I've been at the forefront of high-end graphics for the past 20+ years, been a key member of record-breaking teams, and have helped to build successful companies from the ground up. I am currently the owner of T-Bone Graphics in Pasadena, Maryland.
I have extensive experience with design, production, fabrication, and Installation. I currently specialize in Vehicle Wraps, Graphics Installations, and Non-Electrical Sign Installations, and am proficient in Corel Draw, Adobe Illustrator, Adobe Photoshop, and Adobe Premier Pro. I am very familiar with all the other software and equipment listed above.
I have ongoing real-world experience with materials such as wrap vinyl, laminates, window perf, and floor graphics and can help you in deciding which material is right for your application, can help you decide when to laminate and when not to, and can give you advice on installing a wide range of materials on various surfaces. I can help you to streamline your designs, your production processes, and your installations.
There are many ways I can help you become more profitable. If you have an issue that I haven't mentioned here, drop me a line and tell me about it; there's an excellent chance that I've dealt with a similar issue over the years. The sign industry can be an extremely fun and rewarding career, let me know how I can help make your experience even better!
There are no reviews yet. Be the first one to write one.
0 out of 5 stars (based on 0 reviews)