SAi Flexi & HP Latex Print & Cut Virtual Master Class
LexJet Latex Czar, Timothy Mitchell, and Flexi expert, Bobby Cagle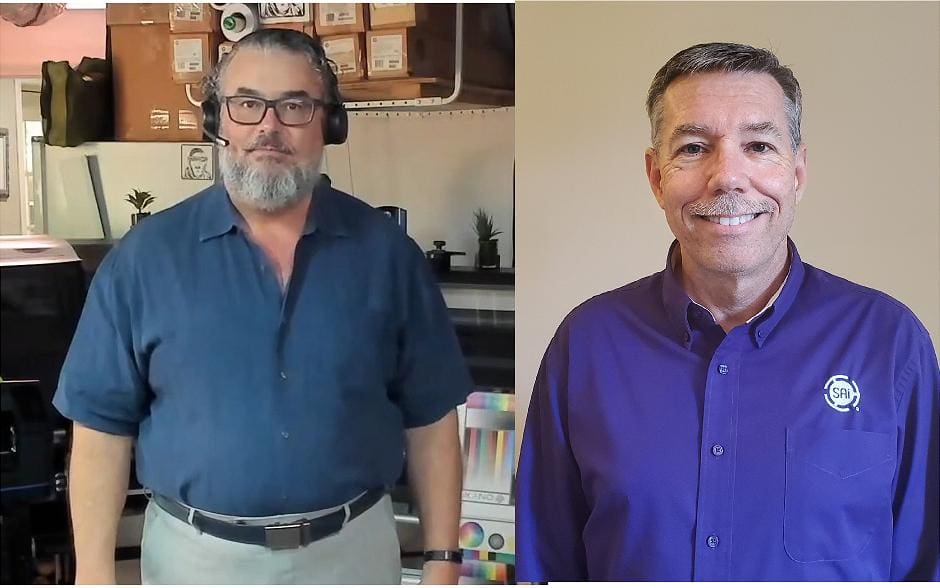 Text Block
Text on a path
Text on an Arc
Bezier Curve
Convert to Objects Demo
CMYK table
Pantone swatch table
CMYK vs RGB vs Spot
Standard / With and without holes
Neg. Contour Cut
Bitmap Contour Cut
Make Transparent
Kiss Cut/ Perf Cut options
Timothy will do this part
Paneling
Grommets
Banner border
Canvas border printing
Import files directly to Prod Manager
Cut Artboard with no contour cut lines
This class includes:
90 minutes live virtual training
recording of the training
limited to 10 seats
Q & A time at the end
Advisor
Bobby Cagle
Flexi Software Expert

5 Instructor Rating
3 Reviews
1 Course

5 Instructor Rating
3 Reviews
1 Course
Bobby has been in the sign industry for over 20 years working with Flexi and wide format equipment during that time. He has setup and installed printers with Flexi software for a wide variety of shops from entry level beginners to advanced users with 10 or more copies of Flexi. He is able to explain the features in an easy-to-understand language that does not go over your head.
Bobby has sold Mimaki, Roland, HP, Oki, and Graphtec equipment over the years and has a good understanding of how to help you efficiently run your printshop. He has a 5-star training rating on Adendo and has been training end users on Flexi software for the last 22 years.
Timothy Mitchell
LexJet Latex Czar
Timothy Mitchell has worked in digital printing for 27 years and has hands-on involvement with aqueous, solvent, UV, Latex and dye sublimation technologies.
Timothy joined the Lexjet team in 2022 after 11 years at HP. Timothy has been involved in all facets of HP Latex technology with a focus on researching and developing new products and applications for Latex. He has created hundreds of Latex focused videos on the HP YouTube support site.
Timothy is currently building a Digital Printing Demo Lab on Lake Lanier GA.